SHARE YOUR EXTRAS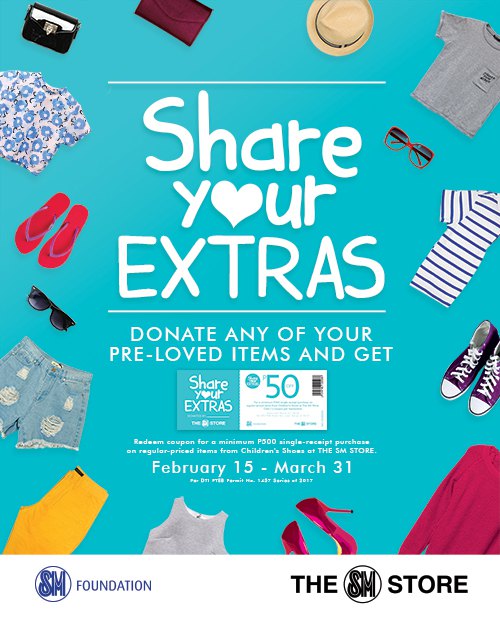 Mechanics: - Want to clean up your closet before the summer starts? SHARE YOUR EXTRAS at The SM Store! - Bring your pre-loved items at any SM Store branch from today until March 31, and receive P50 discount coupon! - What kind of donations will be accepted?
o Pre-loved or brand new - clothes, footwear or bags o We also sell brand new slippers for only P99.75 each
The more you give, the more you receive! Happy sharing and happy shopping!